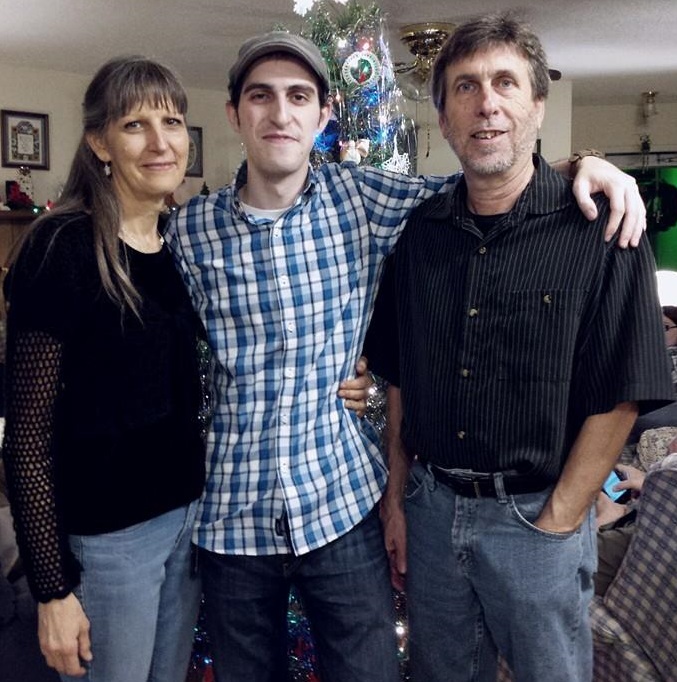 The Schadler Family
(Ron, Cherie & Joseph)
For the Schadler family, the Bayou Town journey has been a life journey of learning and growing with the Lord, Jesus Christ. In 1990, with a history of experience in the arts, the Lord directed the Schadlers to begin producing educational productions, books, and products for children and families that would be fun, character-building, tools. They have produced programs for groups like The Friends of the Mississippi Gulf Coast, The Mississippi Department of Environmental Quality, and the Mississippi Urban Forest Council. They have two published BAYOU TOWN books and a cassette with Pelican Publishing, Co., Gretna, Louisiana.


Their stories and puppet productions function as a mobile classroom using props, activities, music, and humor to help students learn important issues about faith, family, and environmental stewardship. They have presented their programs to many thousands of children and educators throughout the south, including elementary school presentations, Conservation Field Days, public library Summer Reading programs, conferences, teachers' workshops, conventions, and special events.


Currently, the Schadlers are producing educational videos for their educational channel, BAYOU TOWN Productions, LLC at www.YouTube.com. To learn more about programs and products, please read our BAYOU TOWN News or visit our GENERAL STORE.



Cherie Schader is author of a series of published children's books centered around a small town called BAYOU TOWN. Our YouTube channel, BAYOU TOWN Productions, LLC, provides educational videos entitled "BAYOU TOWN School House" for students ages 3 through 12. BAYOU TOWN School House videos include and will include: environmental and elementary science, reading, homesteading - small animal husbandry, gardening, preserving food, cooking, sewing, outdoor skills, craftsmanship, and a variety of skills needed for small farming. The videos give children the opportunity to build confidence and character. The video series is in production so please continue to visit our channel to see new videos.







Many of the images on this site are illustrations by Ann Biedenharn Jones from our storybook, WELCOME TO BAYOU TOWN! For more information about her artwork, she can be contacted at 601-638-4052, or shoppingforart@yahoo.com

To order the BAYOU TOWN books, please visit our GENERAL STORE.

Terms of ART WORKS and LITERARY WORKS Usage


Unless specified (as in the coloring page activity where we give permission to print the activity), all works of art, music or literary works expressly designed for BAYOU TOWN Productions, LLC are copyrighted either by BAYOU TOWN Productions, LLC, Ann Biedenharn Jones, or Pelican Publishing. Any copying of these works for duplication, distribution or purchase are prohibited and a violation of the copyright laws.

Schools or groups wishing to use any piece of art from these web pages to promote their events must contact BAYOU TOWN Productions, LLC for written consent: bayoutown@att.net or (228) 586-0479.