The Description
The program begins with an interactive, thirty-minute water quality unit study entitled, "All The Water in The World" in which students engage with activities that demonstrate the properties of water, the hydrologic cycle, and the priority watershed in their area. Students identify how common pollutants impact waterways and learn new habits for litter disposal that will help to protect the watershed. A musical, theatrical presentation follows "All the Water in the World" as a visual portrayal of how pollution impacts a community's environment when conservation is not practiced. When progress comes to River Town, Bobby Bass' friends learn water quality stewardship, which includes Best Management Practices, that restore health to the river.
Program Requirements
Answers to FAQs
This program is appropriate for students of grades 3-6 with an audience size of 100-300 students. The MDEQ Mobile Classroom is best held in an air-conditioned auditorium or gymnasium with students seated on the floor or in chairs facing the stage.
Two-week prior commitment
Climate-controlled, indoor location
Performance area at least 14'L x 18'W x 8'H
Access to this area 2 hrs. before event start
Close parking for unloading of equipment
Power source within 25' of performance area
Host/Hostess available at all times
At least one chaperone per 30 students
60-65 minute program length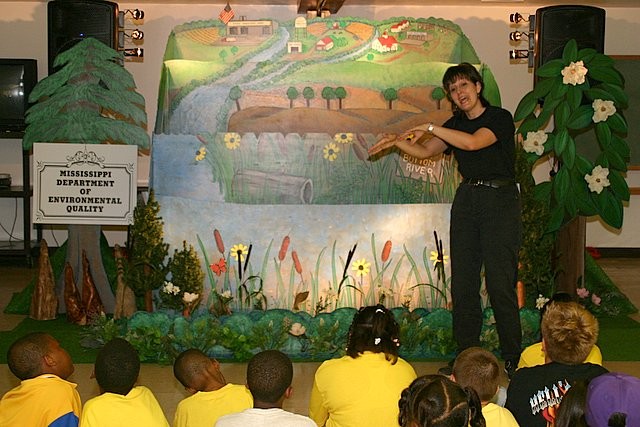 Water Quality Steward Study Guide
The Water Quality Steward Study Guide is a companion unit study to the MDEQ Mobile Classroom. It includes free downloadable access to more than 100 pages of lessons, activities, labs, vocabulary, games, reviews, quizzes, and answer keys. The study guide aligns with the Mississippi Curriculum Science Framework for students in third through sixth grades. This guide can be used as a unit or in part by printing pages for worksheets. To access this guide, please click on the 'CURRICULUM' button in the navigation bar.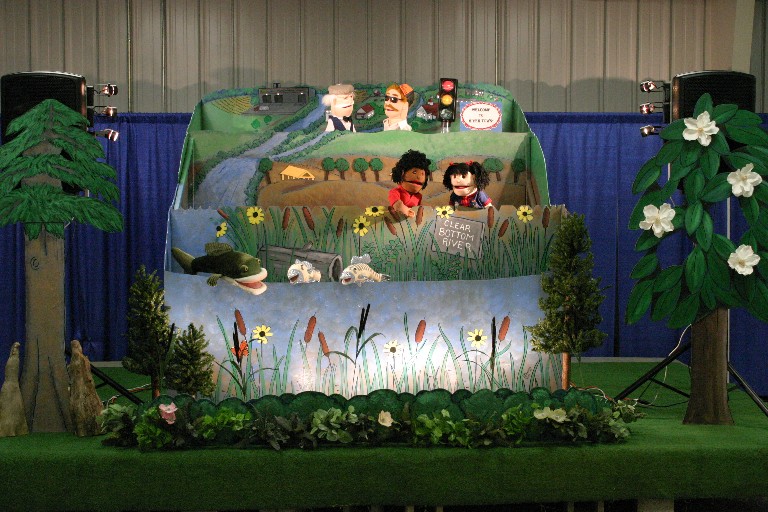 BAYOU TOWN Productions, LLC
The MDEQ Mobile Classroom is contracted with BAYOU TOWN Productions, LLC, which is a multi-media production company that produces educational media and products since 1990. To learn more about BAYOU TOWN Productions, LLC or the Mobile Classroom, please visit:


www.bayoutown.com
www.facebook.com/bayoutown

To schedule an event:
Office: 228-586-0479
Cell: 228-346-8351
Email: bayoutown@att.net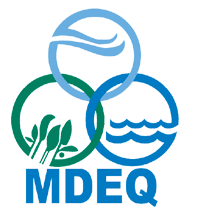 A portion of this program was financed by a grant from the United States Environmental Protection Agency to the Mississippi Department of Environmental Quality, Watershed Management Branch under the provisions of Section 319 of the Clean Water Act.

Click on the MDEQ logo to visit the Mississippi Department of Environmental Quality website.

Click on the EPA logo to visit the Environmental Education page at the Environmental Protection Agency Website. You will find science fair project ideas, games, Science and Art rooms, learn about garbage and recycling, and more!

There are also resources available for teachers and high school students.