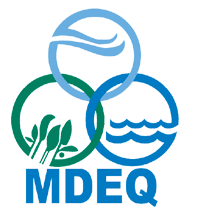 The Mississippi Department of Environmental Quality
Environmental Education and Outreach
Mobile Classroom
---
The Environmental Education and Outreach Mobile Classroom is a mobile, multi-media,
water quality unit study that utilizes audience participation, music, and theater,
to educate and enlist the help of students concerning water quality stewardship.

This program presents to students in two formats:
1) Mobile Classroom K-2 "The River Town Story"; and
2) Mobile Classroom 3rd - 5th "All the Water in the World".

For more information about these presentations, please scroll down on this page,
then click on the MDEQ Mobile Classroom Flier above in the navigation bar.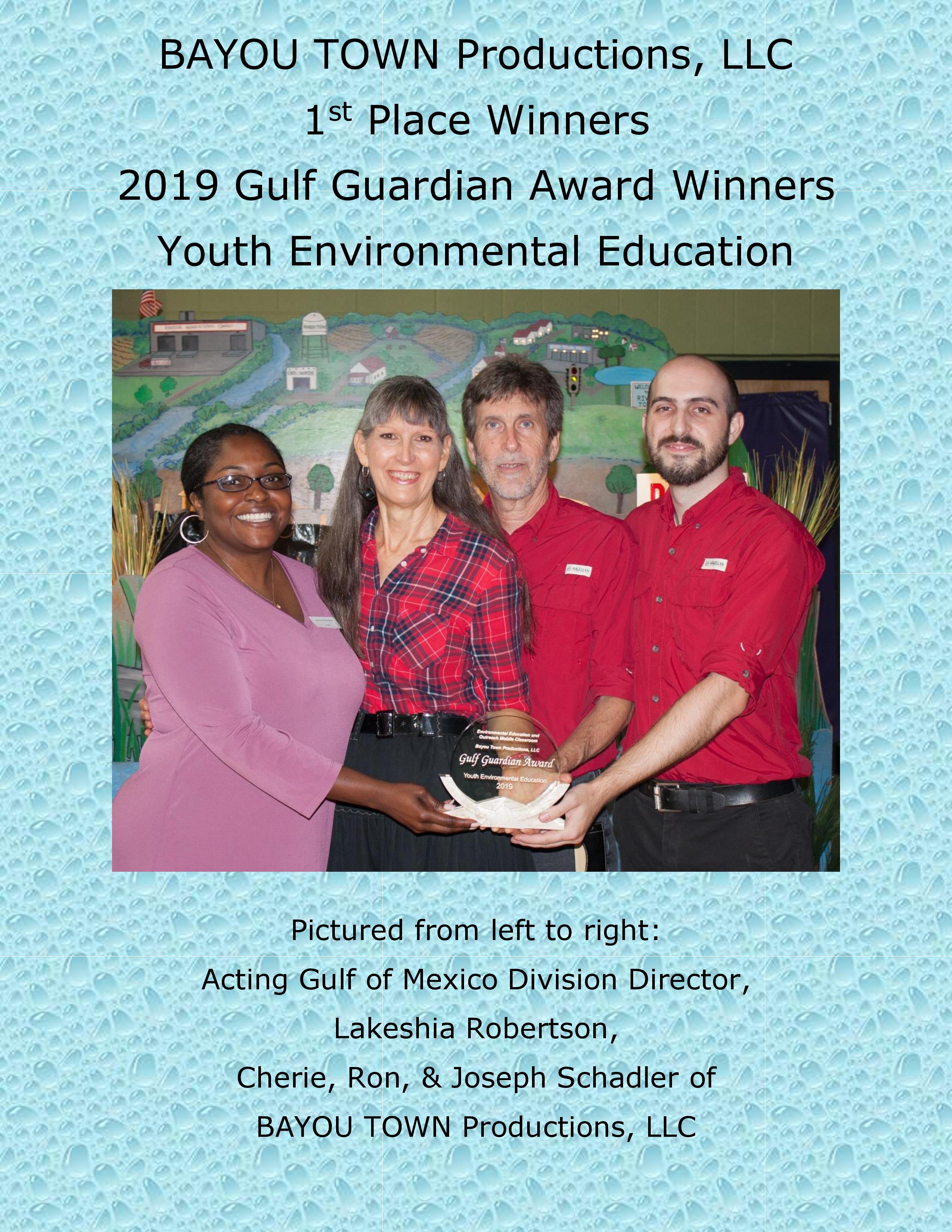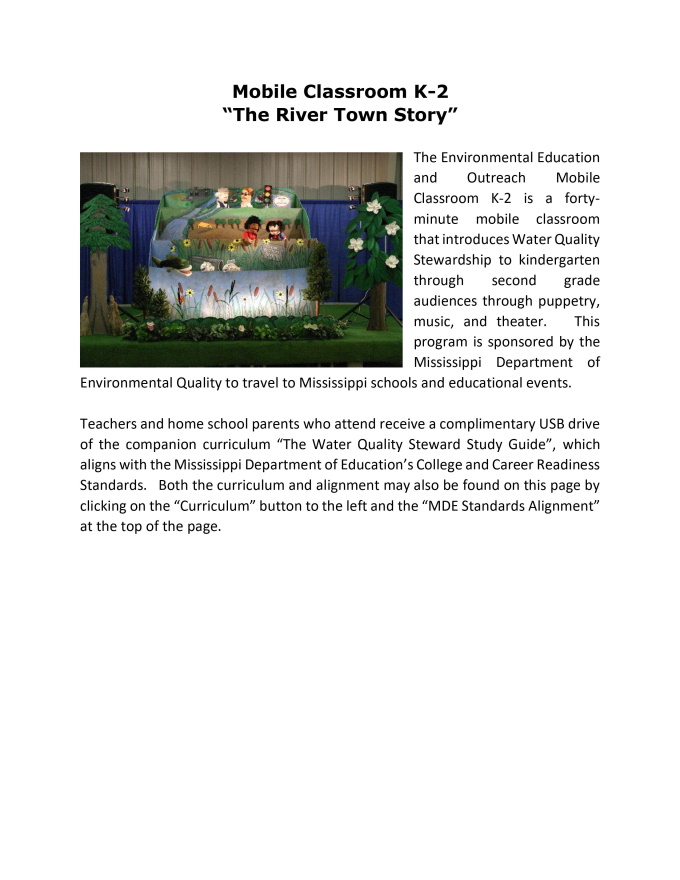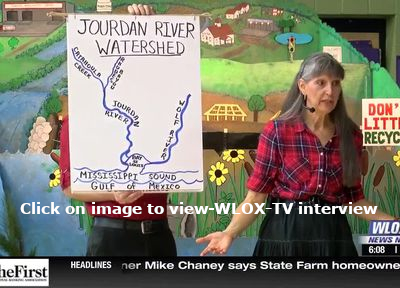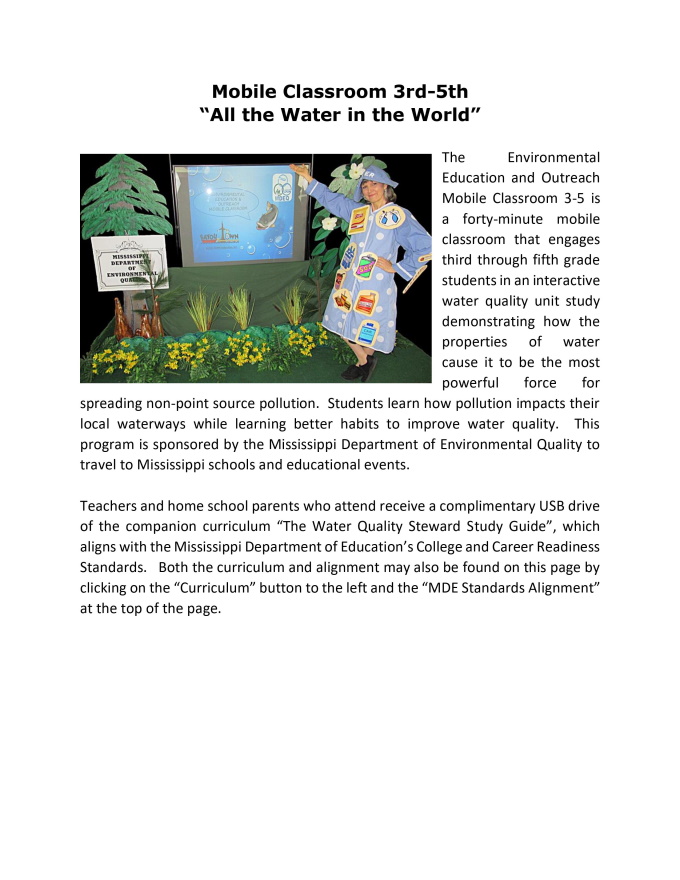 Mobile Classroom 3rd - 5th
"All the Water in the World"
PowerPoint Slide Presentation
BAYOU TOWN Productions, LLC
The MDEQ Mobile Classroom is contracted with the multi-media production company BAYOU TOWN Productions, LLC that has produced educational media and products since 1990.


www.bayoutown.com
www.facebook.com/bayoutownproductions

To schedule an event:
Office: 228-586-0479
Cell: 228-346-8351
Email: csbayoutown@gmail.com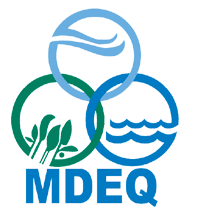 This project has been funded wholly or in part by the United States Environmental Protection Agency under assistance agreement 319 to Bayou Town Productions, LLC. The contents of this document do not necessarily reflect the views and policies of the Environmental Protection Agency, nor does the EPA endorse trade names or recommend the use of commercial products mentioned in this document.

Click on the EPA logo to visit the Environmental Education page at the Environmental Protection Agency Website. You will find science fair project ideas, games, Science and Art rooms, learn about garbage and recycling, and more!

There are also resources available for teachers and high school students.