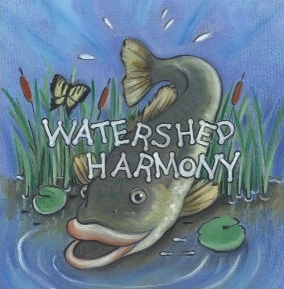 Bayou Town
WATERSHED HARMONY
Environmental Mobile Classroom
---



WATERSHED HARMONY
was an environmental mobile classroom aligning with the Mississippi Curriculum Framework and National Science Standards. Audiences of all ages delighted as Bobby Bass and his River Town friends shared their experiences in environmental stewardship through this toe-tapping musical. Performances were enjoyed not only by school groups, but also by adults attending teacher workshops, civic clubs, and conferences. This program served to inform and enlist the help of citizens in an on-going effort to promote water quality in their communities. Everyone is needed to promote Watershed Harmony!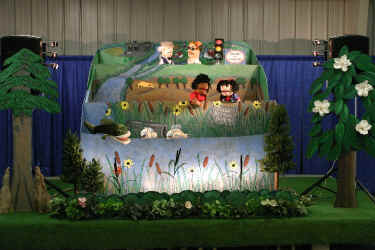 This program performed from 2003-2014.

Currently Inactive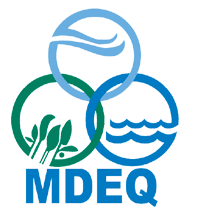 A portion of this program was financed by a grant from the United States Environmental Protection Agency to the Mississippi Department of Environmental Quality, Watershed Management Branch under the provisions of Section 319 of the Clean Water Act.
Click on the MDEQ logo to visit the Mississippi Department of Environmental Quality website.