Bayou Town
KIDS CLUB
---
Hey, kids! This is a very special section just for you!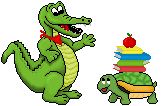 Visit the Neighbors to learn about the Bayou Town characters and family.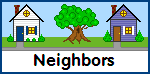 Go to the Activities page for fun activities to do.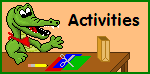 Print the Coloring Book page for a great new page for your collection!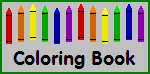 Just click on the buttons to go where you want to go!




Terms of ART WORKS and LITERARY WORKS Usage
Unless specified (as in the coloring page activity where we give permission to print the activity), all art work or literary works expressly designed for BAYOU TOWN Productions are copyrighted either by BAYOU TOWN Productions, Ann Biedenharn Jones, or Pelican Publishing. Any copying of these works for duplication, distribution or purchase is prohibited and a violation of the copyright laws. Schools or groups wishing to use any piece of art from these web pages to promote their events must contact BAYOU TOWN Productions for written consent: bayoutown@att.net or (228) 586-0479.